Clients: what colors do I want my net to be?
Picking a color motif for your net can be a bit challenging sometimes. Color is bold. It's real. It's permanent. But fear not! We have a lot of experience working with different colors, and we know how to blend them in a way that looks really good. Also just know that while using color tactfully is wise, color generally does more good than bad. In gray winter months, I find daily joy in the colorful fabric of my Tree Weaves. Simply entering a colorful dimension immediately elates my soul. I know that in the dead of winter, when the sun hasn't shone in weeks and there are no living flowers to speak of, the Tree Weave we build you will be a enchanted realm, a fountain that quenches your innate thirst for color. Be brave! Be creative! Pick some fun, classy, elegant, bold, or even whacky, and we'll handle the rest! Here is a guide to help you pick a color theme that matches your dwelling: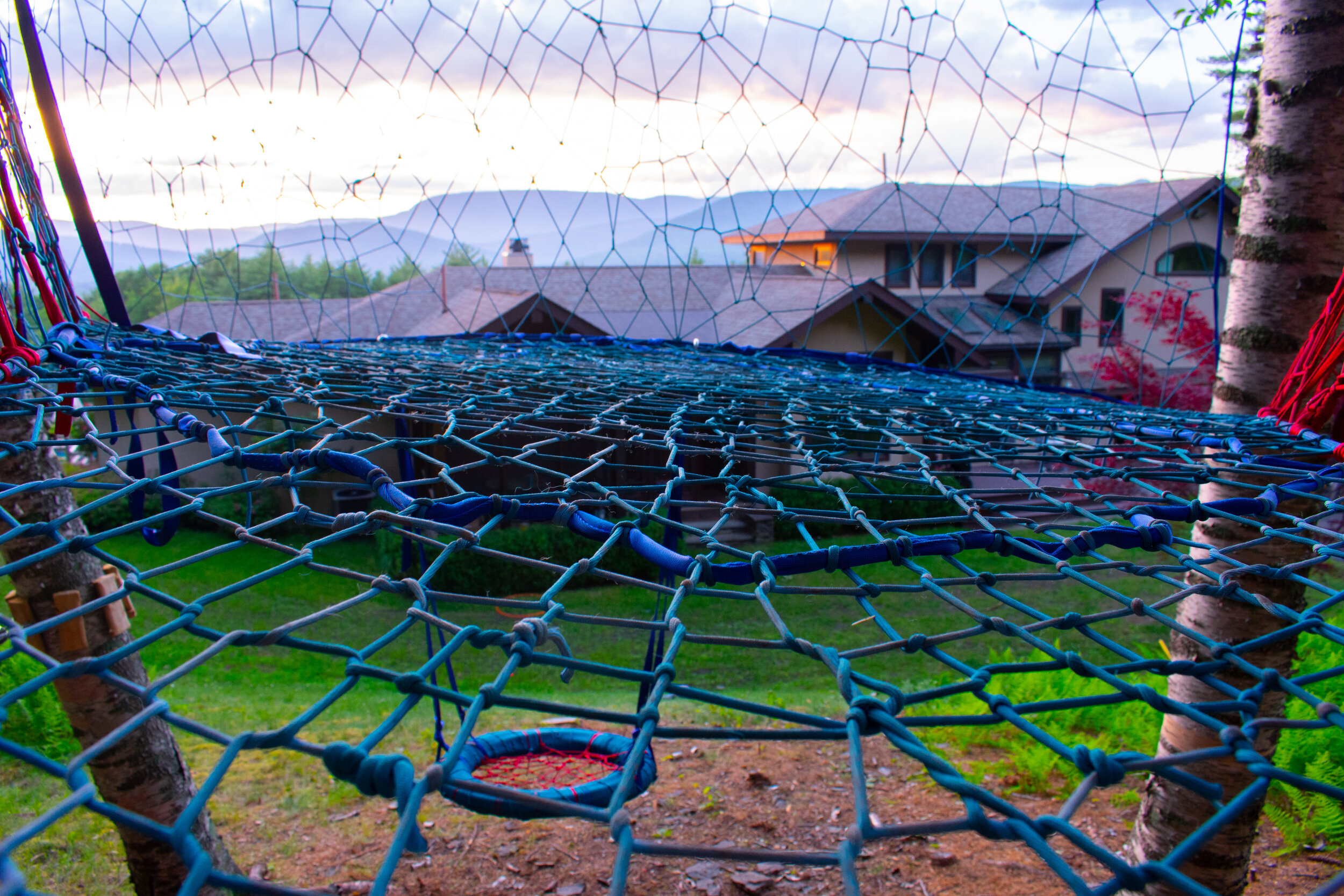 You can't go wrong with blue
Clasically loved, universally appreciated, picking blue is one of the safest ways to add color to your world.
You can pretty much take it for granted that no one is going to complain about more green in the forest.
Regarded world wide for its precious beauty, purple is our favorite color for tree nets.
You already know if you're a red-person.
Yellow is a bright, fun color that has a really positive effect on moods. It works well as an accent.